Kiiiiind of can't believe that it's October.  Where did the year go?
Last December 26 I was moping around because Christmas was a whole 365 days away.  Now it's a mere 11 or so weeks.  Uh, what the whaaaaaat.
Want to fly into the future?  Get two jobs.  I blinked and I went from a snowy spring in New York to autumn leaves in California.  And New York feels like yesterday.  I'm dying to go baaaaaack.
Anywho, here are my favorite absolutely-useless-but-totally-crushworthy-things this month:
1. Urban Decay is my fave for eyeshadow, hands-down.  Each pot is packed with a highly pigmented color that stays put all day long, blends seamlessly, and looks true to color.  I am obsessssssed with this Vice 2 palette that was just released — Betrayal is EVERYTHING.
2. Since pinkifying my hair (just check it out on Instagram), I have received a LOT of queries about my dye.  I am a dye-hard (ha ha) fan of Special Effects since a friend turned me onto them years ago.  Unfortunately, they aren't widely available around here in Sacramento, so I usually stock up online.  The best color of the bunch?  By far their Atomic Pink.  SO BRIGHT.  You need this in your life.
3. I have a real bone to pick with the people at my office job.  They are donut obsessed and it is REALLY hindering my ability to eat healthy.  I swear — every way I turn, I see a pink box.  And I cannot.say.no to those stupid plush pillows of fried heaven.  So I think I am going to make a batch of these Creme Brulee Crunch Donuts this weekend to keep in my cubicle all week to stave off the inevitable pink box cravings.
The best part is, they're made with Creme Brulee coffee creamer and with the holidays around the corner, there is a TON of amazing new creamers out.  Have you seen the Spiced Latte or Eggnog ones?  DYING.
4. Crikey– this is me.  Like, all 36 parts of me.
5. And Walking Dead fans?  You can't unsee this once you've seen it.
6. Also, this is totally my childhood.  My GODDDDDD I would kill for a bowl of French Toast Crunch with a side of toast that has blue butter on it.
7.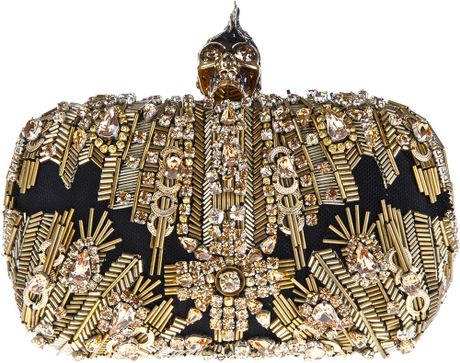 Say I was walking down the streets of San Francisco and some kind, wealthy person offered to buy me anything in Neiman Marcus.  Well, I thought you'd never ask, philanthropic citizen!  I'd buy this — because who wouldn't!?  Drool. 
8. You may not have seen the news on Instagram or Facebook, but I have decided to audition for The Next Food Network Star season 10!  While this blog is filled with everything made of sugar, butter and sprinkles, contrary to what you may think, I DO know how to cook, too!  It's actually how I discovered my love of baking
anyway, I figure I have nothing to lose — worst case scenario is I don't make it on the show.  But even still, I'll have shown off my stuff to casting directors who have so much power in their hands — and that's all I want!  Second worst case scenario?  I'm the first one booted off the show.  But hey, even if I'm not the next Food Network star, doesn't mean I am not a star in my own right!  Auditions are next Saturday, the 19th — wish me luck!!
9. Do you watch American Horror Story?  It's easily one of the best shows on television in my humble opinion.  While nothing can likely top the stellar first season, season 3 — all about witchcraft — looks promising!  And can I just say, I don't think I will EVERRRR look at Cathy Bates the same way again.  Everrrrrr.
10. While I may be talented in some ways (looking beautiful, spending money…) I have NOOOOO talent when it comes to decorating cakes.  And this cake by the beautiful AND talented Heather Baird from Sprinkle Bakes is absolutely mind blowwwwwing. I can't believe that's a cake and some fondant and not a Corpse Bride Barbie doll on top of a little doll cushion coffin.  As I looked over the photos, I literally had to pick up my unhinged jaw several times.  You will, too!  OUTSTANDING!!!
That's all for this month – are you dressing up for Halloween?  If so, what are you dressing up as?  I would, but I don't work on Halloween and when I asked my boss if I could dress up the day prior, I was poo-poo'd (my office isn't known for having fun, suffice to say).  So to spruce it up I've been bringing in some Halloween candy for my coworkers to munch on during long, droll 10-hour days.  What's your favorite Halloween candy?  I hoard me some Almond Joys and LOVE Butterfingers!
Have a fantastical day!!
xo, Hayley